National Institute of Teaching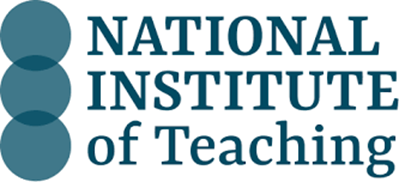 We are delighted to assume our role as Associate College for the NIoT, delivering programmes across the region to support ongoing teacher development. We are keen to ensure that our programmes capture, exemplify and share the lived experience of teachers and leaders, and a significant strength of this partnership with the NIoT will be providing the opportunity for participants to build and share knowledge in a way that is respectful to their time, and above all, develops them as teachers and leaders to effectively serve the pupils in their schools.

We look forward to working with the NIoT as part of the network of Associate Colleges to ensure teacher development sits at the heart of education in the East Midlands.
As part of our partnership we will be working together to offer a full package of professional development including the following:
Initial Teacher Tranining
The NIoT's initial teacher training is a fully immersive school-centred programme – aspiring teachers will be in the classroom from the very start. But full immersion does not mean that you will be thrown in the deep end: our trainees are mentored and have central training once a week.
National Professional Qualifications
Our suite of NPQs are built on leading research and grounded in best practice: what we have learned works well in schools. Our programmes are developed by people who know what teachers need: designed with school life in mind, they are respectful of your precious time. We also work to develop our own research to ensure our programmes will have maximum impact.