School Improvement
We have worked together as trustees and school leaders and in partnership with Angela Kirk, (Headship Support), to develop a model which promotes collaborative working, robust distributed leadership 'from the middle' (LFTM) and strong systems of internal accountability.
Learn-AT's School Improvement Framework is illustrated here: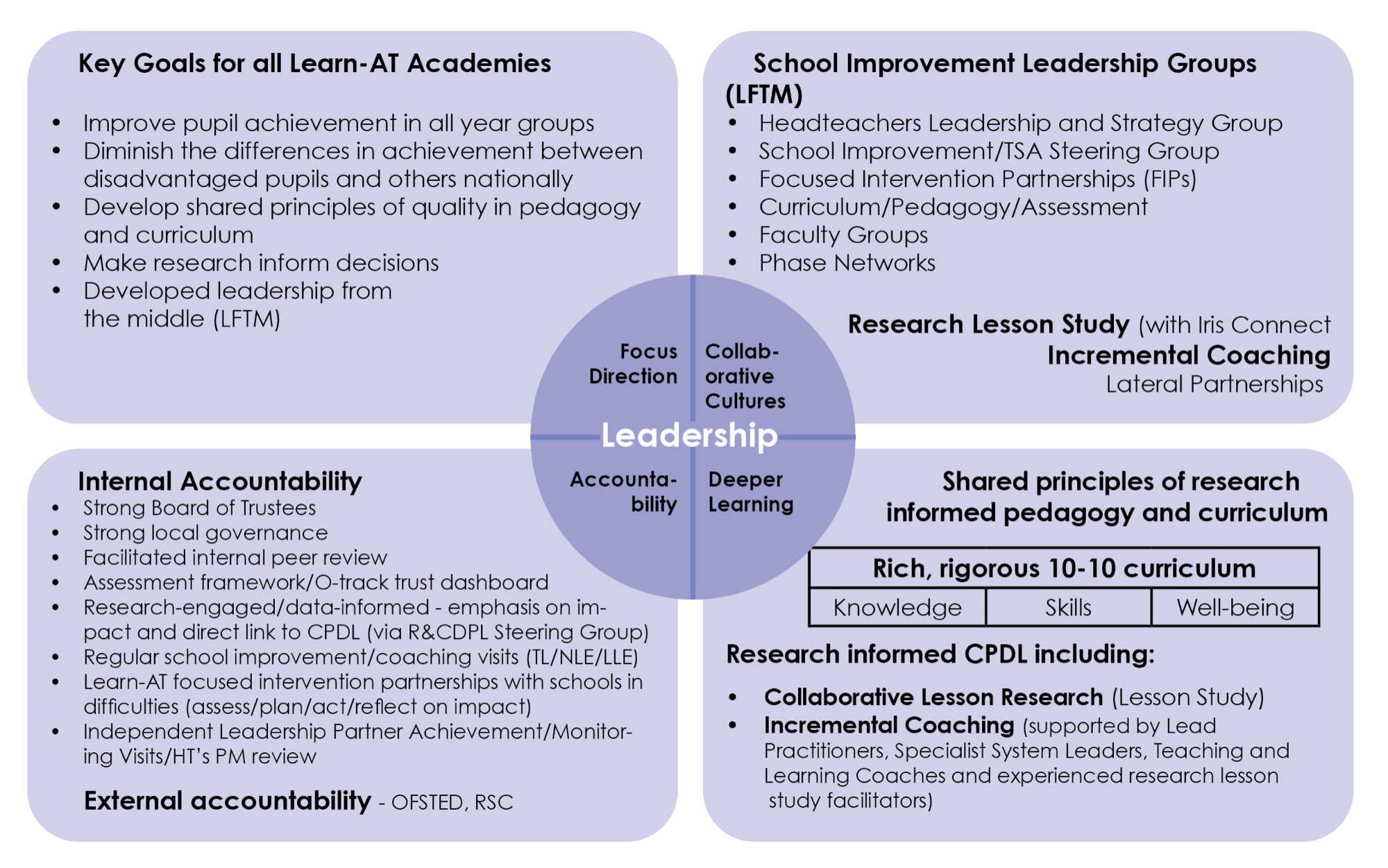 This framework aims to embed a culture of continuous evaluation and improvement, with strong underpinning systems in place in all Learn-AT schools. At the same time, the Trust aims to provide high challenge combined with high levels of support to schools that find themselves in difficulties. Depending on the level of support required, the Trust will convene a Focussed Intervention Partnership (FIP) to support a school in challenging circumstances. The FIP team will comprise senior system leaders including a Local or National Leader in Education, Specialist Subject Leaders, National Leader of Governance or specially commissioned external consultants, where appropriate. The FIP will work closely with the school's senior leaders, facilitating targeted support combined with effective RIPPLE (research-informed professional learning and the use of evidence) and implementing cycles of action and review.